While thinking about your job and educational verification by the employer, so many questions come to your mind. Does this article revolve around the relevant questions and queries about how do employers verify education? Also, it aims to provide additional information about employers' strategic verification process and their actions before or during the hiring method.
If you are worried about the wrong educational documents and wondering what will be the consequences, then you are on the right page. Get answers to all you question at one place without wasting any more time!
How does the employer check education? Do employers check college transcripts?
If you're applying for a new job, or just preparing your resume, in preparation for your job search, the topic of educational experience inevitably comes up to mind. Everyone dodges his story a bit. But when it comes to education, how far does it go? Should you stick to the unimpressive facts, or is it okay to add accurate but undocumented data to this section? Before you finish that resume, you need to know one thing: How do employers verify education?
Even a little information can give you an edge over other applicants. It's important to stick to the facts of course. But when job postings ask for a degree or equivalent experience, how do you respond? How do you list unfinished or non-standard education on your resume? And will an employer verify your educational claims to see if you are telling the truth?
We have the answers below, complete with methods to check your educational background using public records and reliable background check services.
How often do companies verify education?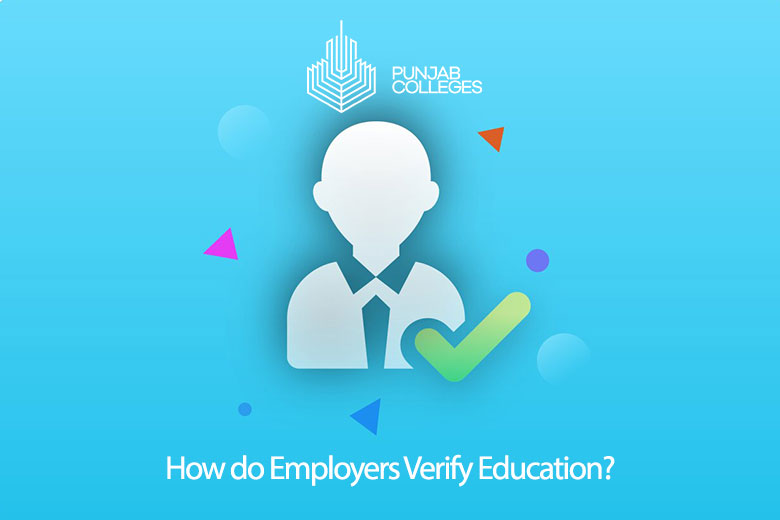 Education, employment, and verification.
Curriculum education is a difficult subject. Here we look at some of the pros, cons, pitfalls, and dangers of claiming education credits on your resume. Also what employers do to verify these claims.
Most likely, all the companies have HRM (Human Resource Management) within the company who handle all these matters. From hiring to verification, from probation to confirmation, claims and everything is usually handled by the HR department.
It has made it necessary to keep a check on the candidate's profile, activity within the company, and background (Educational, Job, and other) details. So make up your mind for the verification process while mentioning educational and other information on your resume.
Can I lie about my education on a resume? What is a false education claim?
Lying about your education on the resume is not a good idea. There is a fine line between lying on a job application and telling a half-truth. For example, many applicants go ahead and claim unfinished degrees on their job applications. Maybe they only had a few short credits or had to drop out due to financial or family considerations. Either way, most of the education was completed, so why not add the title to the list?
Relevant experience is another part of the equation. Many employers want a degree or the equivalent of an experienced degree before considering an applicant. If you did similar work at school or have certifications commensurate with the job you are applying for, why not add them to your resume?
We would never recommend that someone put false claims on their resume. But gray areas do crop up now and then. Situations where you are "not sure" to include something in an application often raise the question "But will the employer verify my education?
How do employers verify education? Does a background check include education?
There are several ways a prospective employer can verify your educational claims. The most obvious thing to do is contact your school or university and ask them to verify your degree. However, this is time-consuming and does not guarantee results. So unless you are one of the few viable applicants for a powerful position. You can generally assume that no phone calls will be made.
The second option to monitor education is to do a simple search on the Internet. The results of this search can vary widely depending on the grade you claim to have. If it's a low-level position with a standard college degree. Google is likely to provide few answers. However, student records can appear online. They can quickly verify your claims, but they are bad indicators of a falsehood.
The final way to verify your education is to conduct a background check. Employers can use these services to review public records in an instant. Validating or disproving any claims you've made in seconds. Background checks are the area that you will need to know about. That is why we will dedicate an entire section below.
Some recruiters say "yes." Others say they hardly bother to look up a person's background data as long as it sounds plausible. A 2015 survey for the HireRight Employment Screening Benchmark Report said 86% of surveyed employers reported that checking an applicant's credentials yielded at least one lie. Some of these are related to claims of previous work experience and false degrees.
It doesn't matter whether employers control your education or not, you need to be fully prepared in case they do. The best way to do this is to stick to "just the facts" whenever possible and run any questionable claims through a background check to make sure they are clear.
What Increases the Odds of Education Verification?
Educational controls before the interview.
For high-value positions, employers are much more likely to verify educational claims made by potential applicants. This may include verification of degrees and matching certifications with names. These verifications are rarely comprehensive. Hiring managers will have to validate hundreds of people with each position. But if red flags arise, they will take action fairly quickly.
Having a falsehood on your resume before the interview simply means that you will not be considered for the position. Your resume will be thrown in the trash and you will never hear from the employer again. This is why it is extremely important to make sure your claims show up on an automated background check before hitting the Submit button.
In some cases, you may find yourself passing interviews and being offered a job with your new employer. They can wait until now to run a background check to verify their credentials. Also, they can do it in weeks or months after work begins. Either way, the consequences for the problems that arise at this juncture are much more serious.
If an employer verifies your education after starting a job and discovers inconsistencies. Your first action will likely ask you to explain the situation. Shooting on the ground is also common.
How do you verify a college degree? How do employers verify high school education?
Education confirmation:
To verify the legitimacy of your GED, a prospective employer may ask you for a copy of the official transcript. In case, you have lost your transcript. You can get another one by contacting the agency responsible for GED testing in your state. Many companies also subscribe to services that complete the background check. That includes the education check. Remember that you may have given this permission when you signed the job application.
Do employers check education on resumes? Employers in all industries do not share the same perspective when it comes to checking an applicant's educational background. There are some situations and some companies that are much more likely to run these checks before interviewing a candidate.
Here are some factors that will greatly increase the chances of an employer verifying your educational claims. Avoid these and you are more likely to stay clear:
Apply for a government, financial, educational, or other public service position.
Making outrageous claims that don't match your experience or skill.
Multiple Suspicious Educational Claims on a Single Resume.
Does a background check on yourself before applying?
Not sure if your education or experience will validate whether an employer conducts a background check? There's a sure-fire way to find out. Run a background check yourself! The Internet has made it extremely easy to discover data about anyone in the United States by browsing through public records.
Verified status:
BeenVerified is one of the most trusted background check services. It offers the ability to search through criminal records, bankruptcies, contact information, educational history, and personal detail. That may include information such as physical addresses, actual age, and much more, all available from one convenient location.
Instant CheckMate:
Instant CheckMate is a record lookup service that allows you to run online background checks across public content with just a few clicks. Use it to search for anyone in the United States. Including yourself, by reviewing arrest records, criminal records, known aliases, financial history, previous jobs, and of course, educational background. Information is delivered instantly through an easy-to-use web interface or mobile apps for convenient access wherever you go.
Using Instant CheckMate to run an educational background check on yourself is as simple as typing in your name and city location. ICM gets its data from actual public records and organizes everything into detailed but straightforward reports. You can also enjoy unlimited searches with each subscription plan, making it easy to control yourself at any time.
TruthFinder:
Does your title show up on a background check? What about the certifications and employment history that you put on your resume? TruthFinder offers a ton of useful information, including arrest and criminal data, contact information, financial history, educational background, and employment records. You can also search through deep, dark web information and social media data to see what else shows up in a public search.
Many background check companies allow you to search thousands of public record sources, but few present the information in an easy-to-understand way. TruthFinder provides the data you need in smart reports that anyone can read in an instant. You can sign up and run a background check in seconds, all without having to interpret complicated charts and data spreadsheets.
Can an employer check your school records?
Consequences of employer's check on your educational documents:
In case of failed education verification, the employer may get back to you to further get the information or transcript details. If you had mentioned all the truth and provided all the authentic details, you don't have to worry. You will be on the safe side. However, if you have lied about your education and have provided wrong information, be alert!
On providing scam details, the employer can either file a case against you, disciplinary action can be run to verify the truth and the results can be worse. You may not be able to do the job or get no experience letter if they found this out later.
Conclusion:
So the question, how do employers verify education? is now pretty much clear in your head. Everything related to education on the resume has been explained explicitly in this article.  The Internet has made it extremely easy for employers to verify your education. Making false claims on a resume can get you in a lot of trouble. However, if you run a background check on yourself. You can verify that anything you put on your resume will show up in a public records search. Any checks from a potential employer will show up.
A smart and intelligent way of mentioning your education on your resume is important. write everything correct and authentic. Do not put false things on your resume. It is something that can either make it or break it. Keep your resume updated and appealing. Employers ensure strict compliance on verifying the documents at the time of hiring or confirmation process.